Born in Berlin, Germany in 1915, Friedel Dzubas was the youngest of three sons born to Martin Dzubas, a clothing designer and textile factory manager, and Martha Schmidt Dzubas, a homemaker. Dzubas was encouraged to draw by his grandmother as well as one of his teachers at school, who noticed the young boy's lack of interest in academic subjects. Dzubas was an autodidact who taught himself to make art, and had no formal training.
After Adolf Hitler came to power in 1933, Dzubas found himself categorized as a person of "mixed-race"—Dzubas's father was Jewish, his mother Catholic—meaning that the young man was barred from entering university. Though his parents were reluctant for their son to pursue a career in the arts, they allowed him to apprentice to a firm specializing in wall decorations in Berlin. Finding life difficult in the Third Reich, Dzubas and his new wife Dorothea Brasch fled Germany in 1939.
The two made their way separately to the United States, meeting up in Virginia, where Dzubas found work on a farm. Dzubas would move frequently, taking on a variety of jobs in order to facilitate his painting career. Brasch and Dzubas divorced in 1945, after which he relocated to New York City to work as a freelance graphic designer.
New York, New York
In New York, Dzubas became involved with avant-garde literary and artistic circles, which led to his meeting Clement Greenberg in 1948. Greenberg was an influential art critic closely associated with American modern art of the mid-20th century and proponent of a new formalist aesthetic. Greenberg would introduce Dzubas to Abstract Expressionist artists including Jackson Pollock, Willem de Kooning and Franz Klein. Dzubas became a member of the Eighth Street Club, which met regularly at the famous Cedar Bar in Greenwich Village to discuss contemporary art, specifically abstraction.
Dzubas's work at this time was influenced by Paul Klee and William Baziotes, though Dzubas had begun experimenting with soaking his canvases in vats of paint. In interviews, Dzubas cited the enormous influence Pollock had on him in this period­ – which he explained as being more psychic than stylistic – as Pollock represented a new sort of artistic freedom, a break from older more staid traditions. Another influence was Helen Frankenthaler, who was introduced to Dzubas in 1951 by Greenberg. The two would share a studio the following year. Dzubas' stain-painting technique would in turn influence Frankenthaler, as well as Morris Louis and Kenneth Noland.
Though his first solo exhibition was held in 1952 at New York's Tibor de Nagy gallery and was a critical—if not financial—success, Dzubas took a break from painting soon after. He would cease making art for two years due to turmoil in his personal life, triggered by his second divorce, this time from Marilyn Morgan, whom he had married in 1946.
By 1955, the artist was back at work on a series of expressionistic black and white calligraphic-inspired canvases. Colour began to dominate his work again by the early 1960s, specifically deep, velvety hues. Dzubas was inspired by art and architecture from the Baroque period, which he was exposed to during a ten-month trip to Austria and Germany. Some of the titles from this period were drawn from baroque paintings, which may be an early signifier for the present work. It is possible that lot 30, "Phiruss," may be a misreading or miswriting of Pyrrhus of Epirus, one of the greatest generals of antiquity and an opponent of early Rome, certainly a subject featured in classical art.
A pioneer of colour field painting
Dzubas began working with acrylic paint only in the mid-1960s, a full decade after his peers. By 1968, Dzubas was experimenting with scale in a series of extra-large horizontal works, as long as sixty feet across. Increasing the size of his canvases allowed Dzubas to expand his vision for colour abstraction. His magnum opus, "Crossing," commissioned in 1975, was then believe to be the largest abstract painting of its kind.
Dzubas is viewed as a pioneer of Colour Field painting, which is noted for simplified compositions removed from line and figuration. Colour Field painting is considered to be one half of Abstract Expressionism, the other being 'gestural abstraction.' These distinctions were delineated in 1955 by Greenberg, who viewed artists like Barnett Newman, Clyfford Still, and Mark Rothko as Colour Field painters, while gestural abstraction was exemplified by Pollock and de Kooning.
Of Dzubas's work, the art critic Donald Kuspit wrote in Artforum that "the best of the works [gives] us a new awareness of how far the field can be fragmented into disparate areas of color without losing its unity…Dzubas puts us in awe of color, but he does not put it at a distance from us. He gives us neither Poons' surge, which seems to show us the behind-the-scenes machinery that runs the surface, nor Boxer's convoluted, almost hysterically excited unity. Instead, Dzubas is entirely upfront, in the most polite way. His colors have good manners as they engage in their subtle, old-world minuet; there is no frenzied, forced, pseudorebellious urgency here."
International success
The sixties and seventies marked a period of great success for Dzubas, who was the subject of more than sixty solo exhibitions around the world. He also received prestigious grants, including two Guggenheim fellowships, a National Endowment for the Arts Painting Fellowship, and Artist-in-Residence appointments at the Institute for Humanistic Studies in Aspen, Dartmouth College, and Cornell University. Dzubas relocated to Ithaca, New York in 1969, where he would teach at Cornell for the next five years. One year after the move, Dzubas divorced his third wife, Allison Gray, whom he had married in 1963. He remarried in 1973, this time to Mary Kelsey, though the marriage only lasted five years.
In 1974, Dzubas's work was the subject of a museum exhibition at the Museum of Fine Arts, Houston, which was followed up a decade later by a retrospective at the Hirshhorn Museum and Sculpture Garden, Washington, D.C in 1983. Dzubas taught at the School of the Museum of Fine Arts, Boston from 1976 to 1993. He died in Auburndale, Massachusetts in 1994, after a vibrant career spanning five decades.
Prominent collections in possession of Dzubas's work include the Whitney Museum of American Art, New York, the Guggenheim Museum, New York, San Francisco Museum of Modern Art, the Smithsonian American Art Museum, Washington, the Albright-Knox Art Gallery, Buffalo, New York, the Boston Museum of Fine Arts, Massachusetts and the Metropolitan Museum of Art, New York.
ABOUT THE AUCTION:
Online from June 24-29, highlights from the Modern, Post-War & Contemporary Art auction include a 1985 painting by the German/American artist Friedel Dzubas, "Phirrus," a 1912 painting by Piet van der Hem, "Two Ladies in a Café," and an ensemble of Anatoly Timofeevich Zverev drawings and paintings. Other notable names include Sabin Bălașa, Achille-Émile Othon Friesz, Constant Artz, Alois Arnegger, Cecil Kennedy, Antoine Blanchard, Artur Vladimirovich Fonvizin, and Helmut Newton.
Please contact us for more information.
Important notice for bidders: Effective June 1, 2023, buyer's premium of 23% will be applied to the hammer price up to and including $25,000 CAD. Hammer prices in excess of $25,000 CAD will be charged a buyer's premium of 20%. Buyer's premium and applicable Canadian taxes are added to the hammer price.
Meet the Specialist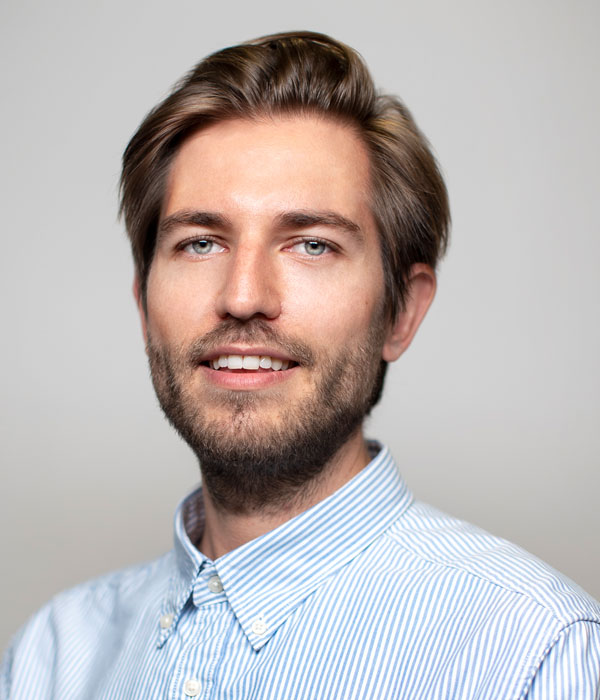 ---