The American and Canadian Salon auction (February 26–March 3) showcases artworks influenced by or originating from British and European traditions. This collection emblematises a moment of Canadian and American artistic growth straddling the influences of European schools of art and thought and nascent understanding of the richness of our local landscape and culture. It is fascinating to see how this Eurocentric gaze refracts through the prism of North American eyes—an interesting auction for historians and connoisseurs alike.
We have selected three works from this auction to spotlight, by Canadian artists John Hammond, Mary Riter Hamilton and Clarence Gagnon.
JOHN HAMMOND (1843-1939), LANDSCAPE WITH COWS AND WINDMILL, 1898
Best known for his landscapes and marine paintings, the Montreal-born artist was deeply influenced by painters of the French Barbizon and Dutch Hague schools. At the age of nine, Hammond was working alongside his father in a marble mill. By the age of eleven, the young boy had decided that he wanted to be an artist.
Hammond enlisted in the military in order to fight Fenian raiders, joining a regiment nicknamed the "Ladies' Pets." After his service, Hammond and his brother travelled to New Zealand in 1886 to prospect for gold. After a less-than-successful two years spent panning the Gold Coast, Hammond returned to Montreal in 1870, where he found work helping to make preliminary studies for the building of the transcontinental railway, in service to the Notman Studio.
It was through the Notman Studio that he came into contact with artists including John A. Fraser, Henry Sandham, Otto Jacobi and W.P. Weston, which fueled Hammond to pursue his childhood dream to become a full-time artist. By 1880, Hammond had moved to Saint John, New Brunswick to open a Notman Studio branch. He would spend his life based in New Brunswick, settling ultimately in Sackville.
In 1885, Hammond travelled to Dordrecht, Holland, where he would link up with James Whistler, who is credited with teaching Hammond his etching techniques. Hammond would also travel to Barbizon, France, to paint with Jean-François Millet, as well as journeying through Italy. His work was exhibited in the Paris Salon in 1886, where he won two painting awards.
Unlike some of his peers, Hammond chose to return to Canada. While he travelled, painted and exhibited internationally, it was the landscape of New Brunswick which provided much of his inspiration, and for which he is most known. Indeed, his European influences can be strongly felt, particularly the aestheticism of late 19th century painting. A 1920 exhibition in Canada prompted The Toronto Star Weekly to note that "one feels that Mr. Hammond is essentially a painter of the sea and of the harbour, with its shipping, and that his greatest success are his atmospheric effects, when he fixes on canvas the prismatic beauty that comes from the sunlight struggling through the fog."
Lot 6, Hammond's Landscape with Cows and Windmill comes to Waddington's from the Beaverbrook Art Gallery in Fredericton, originally donated by A. Murray Vaughan. Vaughan was the president of the Montreal Museum of Fine Arts (MMFA) at the time, and displayed much of his collection at the MMFA before it was divided up into various private and public collections, including the Beaverbrook. To learn more about Waddington's work with the Beaverbrook as well as the Hosmer-Pillow-Vaughan Collection, please click here.
MARY RITER HAMILTON (1867-1854), BOAT, VENICE
Largely forgotten after her death, Hamilton's legacy as an important and prolific Canadian War Artist is slowly finding its rightful place in the spotlight.
Born in Teeswater, Ontario, Hamilton's family relocated to Manitoba when she was a young teenager. Apprenticed to a hatmaker, Hamilton followed her boss when they relocated to Port Arthur (present-day Thunder Bay). It was there where the met her future husband Charles, a dry goods merchant. Charles encouraged her artistic inclinations, and Hamilton began taking formal instruction in Toronto with E. Wyly Grier, a well-known portrait painter, and with George Agnew Reid and his wife, Mary Hiester Reid. Unfortunately, her marriage and training were cut short with Charles' death in 1893. Hamilton relocated to Winnipeg, where she opened a china-painting studio in order to support herself.
At the urging of her teachers, Hamilton left Canada in 1901 to study art in Europe. A time in Berlin studying with Franz Skarbina, a member of the German Secessionist movement and future instructor of Lawren S. Harris'. This was followed by a stay in Paris, where she studied at several of the Parisian academies. Hamilton exhibited her work at the annual Salon, and received attention as an artist of merit.
It is most likely that lot 51, Boat, Venice, was painted at the turn of the century, as newly built railroads facilitated painting trips to Italy, Holland, Germany, Austria and Spain, places the artist is known to have visited.
Dr. Sarah McKinnon, co-author of No Man's Land: The Life and Art of Mary Riter Hamilton, notes that Hamilton's style is "a post-impressionistic style, generally light and shadow being important features that are manipulated well." She continues, noting that Hamilton "was not influenced, interestingly, by the real contemporary movements that were happening in France. In the first decade of the 20th century, Picasso and Braque were inventing cubism, but that doesn't seem to have had any kind of influence on her."
Hamilton returned to Canada in 1911 to care for her ailing mother. She continued to paint and exhibit, counting among her fans Prime Minister Sir Robert Borden and Princess Patricia of Connaught, a painter herself.
The outbreak of war in 1914 coincided with Hamilton's planned return to Paris. She began petitioning the Canadian War Memorials Fund to allow her to become a war artist, and was summarily rejected on the basis of her gender—women artists were confined to the home front. Hamilton's perseverance landed her a commission from the Amputation Club of British Columbia (presently known as The War Amps) to paint for their magazine, The Gold Stripe. She left Canada in March 1919, eager to witness the war's aftermath.
Hamilton would visit major sites of battle, including the Somme, Vimy Ridge and Ypres. Writing for the CBC, Alisa Siegel notes that Hamilton "was a strange sight, in a long dress and wide-brimmed hat, a woman alone on the battlefields. She often slept in abandoned huts and bunkers left behind by the soldiers. She travelled alone, often on foot, carrying her belongings and art supplies. She painted feverishly among the ruins, moving from one site to the next, from one unmarked grave to the next." These battlefield works have a haunting, Impressionistic style, focused on colour and form. She produced over 350 works in three years, the largest collection of Canadian First World War paintings by a single artist.
These itinerant years were hard on Hamilton, who was frequently hospitalized for her ill health. Arriving home in 1925, the artist's battlefield works were not met with great acclaim, whether due to poor timing or to the work being so out of step with new stylistic trends—the work of the Group of Seven and their followers.
Hamilton donated the majority of her work, giving some of it to war veterans or to the National Archives of Canada, intentionally declining payment for the series. Hamilton would relocate to Vancouver, where she would live the remainder of her life in ill health—both mental and physical—and poverty.
CLARENCE GAGNON (1881-1942) SUNSET AT ST EUSTACHE, QUEBEC, 1909
Like Hammond and Hamilton, Gagnon was born in Canada yet educated abroad, followed by a return home, well-honed by his time spent in Europe.
Born in rural Quebec, Gagnon's talents were fostered by his mother despite his father's desires that the young boy enter the world of commerce. At the age of 16, Gagnon began studying under William Brymner at the Art Association of Montreal. So evident was the boy's talent that Montreal businessman and collector James Morgan gave the young man a monthly stipend, which he was able to use to further his education at the Académie Julian in Paris, studying under Jean-Paul Laurens.
Success came quickly, with Gagnon winning a gold medal at the St. Louis Exhibition in 1904 and an honourable mention at the Salon des Artistes Français in Paris in 1905. While in Paris, he met fellow Canadian artist James Wilson Morrice, who taught Gagnon his method of painting en plein air, which would have a major impact on the young artist.
The artist returned to Canada in 1908, basing himself in the Baie-Saint-Paul region of Charlevoix, Quebec. He would spend the next 16 years moving between Canada, France, and Norway, all while making paintings of rural Quebec and its inhabitants. Particularly apropos to the theme of our auction, Gagnon often cited as saying that: "It was not the over-sensitivity of the misunderstood that made me move to Paris….Over there, I paint only Canadian subjects, I dream only of Canada. The motif remains fixed in my mind, and I don't allow myself to be captivated by the charms of a new landscape. In Switzerland, Scandinavia-everywhere, I recall my French Canada."
Lot 26, Sunset at St Eustache, Quebec, was painted in 1909, shortly after Gagnon returned to Canada. Brymner, his first teacher, had a studio in Saint-Eustache, Quebec at the time. The Légaré Mill depicted in this early work by Gagnon is extant and indeed remains operational today.
Despite his strong love of Eastern Quebec, Gagnon spent almost half of his career working in France. A pivotal moment came with a solo exhibition held at Galerie A.-M. Reitlinger's in Paris, making Gagnon one of the few Canadians to do so before the outbreak of the first World War. Perhaps more irregularly still, much of that exhibition depicted the Laurentian landscapes that Gagnon so loved.
A long stretch spent living in Paris from 1924-1936 would be his last. Gagnon returned to Canada, where he passed away in 1942.
We are pleased to be offering two paintings and one drawing by Gagnon in this auction, lots 26, 28 and 59.
ABOUT THE AUCTION
Online from February 26-March 3, The American and Canadian Salon auction has a strong historical focus on 19th and early 20th century work. Collectors can look forward to Canadian and international portraits, classical bronze studies, and watercolours influenced by or originating from British and European traditions. Notable names include George Horne Russell, Thomas Mower Martin, Otto Reinhold Jacobi, and William Raphael.
We invite you to browse the full catalogue.
Please contact us to schedule a preview or for more information.
Meet the Specialists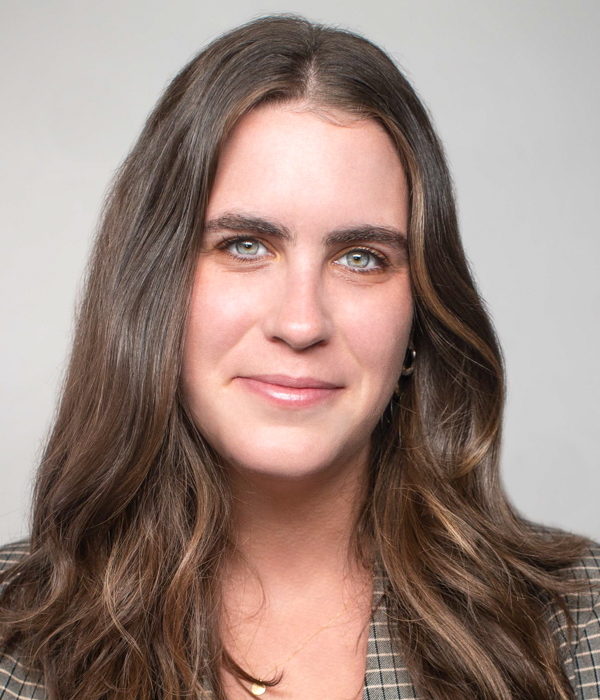 ---
---