Leading off with artists from the Modern period, this auction is led by an important figure: Henri Le Sidaner. The painting on offer, Petite place au soleil couchant, had remained in private hands in a Vancouver-based collection for decades. It has recently been re-authenticated by the artist's estate, led by Yann Farinaux-Le Sidaner, who is including the work in the artist's forthcoming catalogue raisonné. This sublime painting leads the cast of Modern artists, enhanced by work by Auguste Rodin, Sir George Clausen, and Felix Ziem.
Featuring portraits, landscapes and still lives, the Post-War portion of this auction features an ensemble of pastels and inks depicting scenes of daily life by Ghanaian artist Kofi Antubam. Antubam was Ghana's official state artist, appointed in 1957. Artists John Clymer, Anatoly Szverev and John Cunningham round out the Post-War section. 
The Contemporary artists in this auction include Wei Jia, an important Chinese artist, Kenzo Okada, a New York-based Japanese/American painter, Dorothy Napangardi Robinson, who hails from the Pintupi/Warlpiri community in the Australian bush, and contemporary German artist Katrin Korfmann, whose excellent lightbox is not to be missed.
We asked our staff to select highlights from the auction to explore in greater depth, see below.
We also invite you to browse the full gallery.
HENRI LE SIDANER, Petite place au soleil couchant, Beauvais
Chosen by tess McLean, MARKETING and communications
On the recommendation of his friend Auguste Rodin, the painter Henri Le Sidaner began to look for a country home in the Beauvais region. He settled on Gerberoy, an old fortified town, relocating there in 1901. Gerberoy and its lush foliage would become the setting for many of the artist's paintings and still lifes. Le Sidaner spent years acquiring and cultivating various gardens around the village, inspired by Claude Monet's at Giverny. Le Sidaner's gardens have been carefully maintained, and remain open to the public today.
Yann Farinaux-Le Sidaner, the great-grandson of the painter and expert in his work, is in the process of compiling Henri Le Sidaner's catalogue raisonné, which will include Petite place au soleil couchant. He explains that "The work is a tribute to the nobility of its buildings, as well as to the statue of Doctor Ernest Gérard, the town's former mayor, sculpted by Henri-Léon Gréber (who would sculpt the bust of the painter shortly thereafter.) On April 24, he painted a study on panel and the next day began the final canvas in his studio, adding in the silhouettes of a patrol of soldiers in front of the statue. Sick with the flu and bedridden for four days, Le Sidaner completed his canvas on May 8, 9 and 23, delivering it on June 2 to his dealer, Georges Petit, with whom he was under contract, for the price of 500 francs."
We invite you to read more about Le Sidaner on our blog.
Auguste Rodin, HÉLÈNE DE HINDENBURG JOUANT AU PIANO À ARDENZA, 1902
Chosen by Goulven Le Morvan, Director, International Art
Christina Buley-Uribe, a curator of graphic works at Paris's Musée Rodin, has authenticated this work, and has kindly provided a brief history:
"This drawing by Rodin is part of a small series of sketches he made of the young German aristocrat Hélène de Nostitz, born Hindenburg, at the age of 23. Rodin befriended her and her mother, Baroness Sophie de Hindenburg, when they both went to Paris and visited his retrospective exhibition at the Pavillon de l'Alma during the Universal Exhibition of 1900. The admiration was mutual and immediate, so much so that the following year they invited the artist to join them at their secondary home in Ardenza, near Livorno in Italy. The details of their activities and excursions along the Tuscan coast are fairly well known (visits to churches and museums), thanks to their correspondence, which is preserved in the archives of the Musée Rodin. After their walks, they would rest in the "salon blanc" (white living room) of Villa Margherita. Hélène would play the piano and her mother would sing old tunes.
In November 1902, the invitation was renewed. It was during this second stay that Rodin began to model a bust of Hélène, and the series of sketches can probably also be dated to this time. These are fluid drawings, made on the spot, with pen and brown ink, sometimes on the same sheet of paper, a little like the quick drawings Rodin had made a few decades earlier after Victor Hugo. For the artist, it is a question of retaining above all the movement. This view of Hélène in profile, playing the piano, was cut out and separated from its original sheet, now in a private collection. It shows head studies – preparatory studies for her bust – as well as another silhouette of her sitting to the left."
Wei Jia 韋佳, SU SHI, 2002
Chosen by Amelia Zhu, Senior Specialist, Asian Art
Traditional Chinese history, painting, calligraphy and poetry has long formed the core of Wei Jia's practice. These traditional arts are then combined with abstract elements. Wei Jia's emigration to the United States in 1985 introduced themes of cultural displacement, as well as new Western influences.
This painting takes a line from a piece of writing by Chinese poet Su Shi (1037-1101). Su Shi was a major personage in the Song era, known for his roles as a political figure as well as an artist, writer and calligrapher. One of Su Shi's most well-known works is his "Ode to the Red Cliff 赤壁赋" which remembers the Battle of the Red Cliff in 208 AD. The poem is a meditation on history, human nature and the brevity of life. The work became so famous that the site Su Shi visited became known as "Dongpo's Red Cliff," Dongpo being Su Shi's art name.
The line that Wei Jia excerpts from the poem, "浩浩乎如冯虚御风,而不知其所止;飘飘乎如遗世独立,羽化而登仙" translates as "Like a piece of reed, our boat drifted on a boundless expanse of water, so vast that we felt as if we were riding in the wind, not knowing when to come to a halt. We felt so ethereal as if we were ascending into heaven and becoming winged immortal."
Many traditional paintings have been made of Su Shi's visit to the Red Cliff, and this work by Wei Jia can be read as a modern, text-based portrait of the famous poet.
Kofi Antubam, lots 30 to 41
Chosen by Kendra Popelas, Consignment Specialist, Canadian fine art
Kofi Antubam's work helped define a newly independent Ghana, influencing subsequent generations of artists. Antubam studied art at Achimota School, in Accra, and Goldsmiths College, in London. He would blend those two distinct cultural viewpoints throughout his career. Antubam believed that contemporary African artists should use European-style training and techniques to depict traditional African culture. African artists, he argued, must incorporate artistic elements from abroad, so as to enrich local styles and create a unique and elevated Afrocentric artistic identity. Antubam was proud of his country, believing that art should be an integral part of Ghana's future, as it was an important part of the nation's past.
Antubam also designed state regalia for the nation of Ghana, including the parliamentary mace and presidential seat commissioned by Kwame Nkrumah, the first Prime Minister and President of Ghana. He also designed wooden reliefs for the facade of the parliament building in Accra, as well as murals for the United Nations building in Geneva.
In 1957, after Ghana declared independence, Antubam was appointed as an official state artist by Nkrumah, and laboured to present Ghana as a fully-fledged nation. He was also known for his pioneering use of adinkra in fine art: adrinkra are Ghanaian symbols which represent concepts or aphorisms and are used extensively in design, on pottery, textile, architectural features and carvings. Antubam's work has been exhibited in Ghana as well as internationally, including London, Paris, Rome, Düsseldorf, and New York.
About the auction
Online from April 15-20, 2023, our Modern, Post-War and Contemporary Art auction features Modern Masters including Henri Le Sidaner, Auguste Rodin, Felix Ziem, Sir George Clausen, and Hermann David Salomon Corrodi, alongside paintings by Edward Seago, Alfred de Breanski Jr, and Cecil Kennedy. The Post-War and Contemporary selection includes a collection of pastels by Kofi Antubam, and a large painting by Wei Jia, alongside work by Val Bertoia and Katrin Korfmann.
We invite you to browse the online gallery, as well as visit these works in person.
On View:
 Sunday, April 16 from 12:00 pm to 4:00 pm
 Monday, April 17 from 10:00 am to 5:00 pm
 Tuesday, April 18 from 10:00 am to 5:00 pm
Please contact us for more information.
Meet the Specialists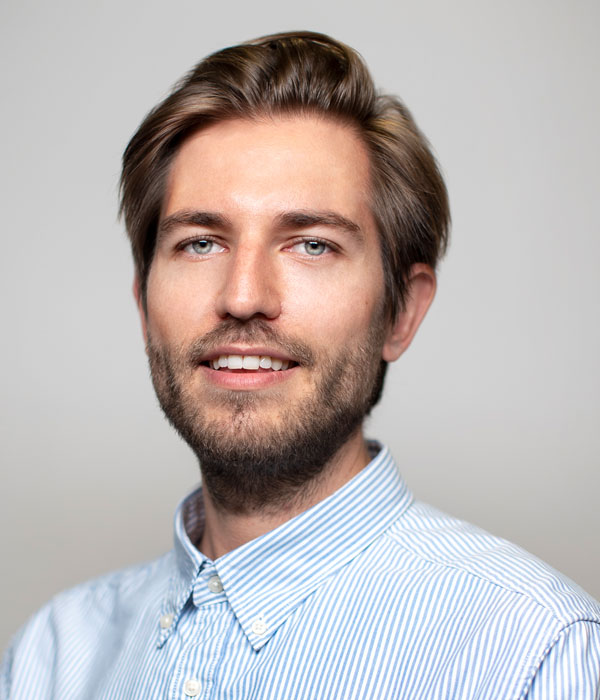 ---
---