Though Lichtenstein is perhaps most associated with his early comic-book inspired scenes, by the mid-1960s, the artist had shifted his focus towards a different subject matter: the landscape. Well aware of the monumental tradition he was grappling with, Lichtenstein blended the landscape genre with his Pop Art aesthetic to produce something new. Per the artist in an interview with Life magazine in 1964: "I take a cliché and try to organise its forms to make it monumental. The difference is often not great, but it is crucial."
That same year, Lichtenstein created his first paintings of oceans, skies, and hills, at first honing in on the landscapes which formed the backgrounds of comic book panels. He would explore the landscape theme further over the following decades, sourcing images from both "high" and "low" culture: mass-produced iconography, such as travel postcards, or heavily reproduced paintings by popular artists including Claude Monet or Vincent van Gogh. Other times, his landscapes were imaginary, composites sourced from his memory. Tying his output together was his continued formal vocabulary of Ben-Day dots, strong black outlines, and a bold colour palette borrowed from consumer culture and commercial printing.
LICHTENSTEIN AND PRINTMAKING
Printmaking had been an important part of Lichtenstein's practice since his student days, when he would regularly enter regional print exhibitions. Early work included intaglio prints and woodcuts, while his exhibitions in the early 1960s were accompanied by screenprints. Lichtenstein also contributed prints to be included in various editions featuring Pop artists. Lichtenstein was deeply involved in the printmaking process, creating preparatory drawings, cutting stencils by hand, and supervising the processes which he outsourced to specialised printmakers.
The MoMA notes that his printed work from the 1960s "was instrumental in the renaissance of American printmaking at that time." In all, the artist would produce some three hundred fifty printed images, as well as auxiliary items like wallpaper, gift wrap, and paper plates, as well as prints and posters to benefit social and political causes.
WORKING WITH GEMINI G.E.L.
In the 1980s, Lichtenstein collaborated with Gemini G.E.L. to produce some of his most important prints. Gemini was founded in 1966, capitalising on the new wave of fine art printmaking and pushing the boundaries of graphic arts and the production of multiples. Gemini was invitation-only: selected artists would work closely with master printmakers to produce limited editions which never replicated or reproduced art in other media: in other words, the multiple original. Gemini acted as both fabricator and publisher, collaborating with artists including Robert Rauschenberg, Claes Oldenburg, Ellsworth Kelly, Richard Serra, Julie Mehretu, John Baldessari, Jasper Johns, and of course, Lichtenstein. Gemini is still in operation today, and is considered one of the premier print publishers in the world, working with luminaries including Vija Celmins, Bruce Nauman, Ed Ruscha, David Hockney, Sophie Calle, and Frank Gehry.
Since its inception, Gemini's mission has been to explore and extend the more difficult boundaries of the printed medium. In Lichtenstein's View From the Window, the collaborators tackled not only a print of monumental size – nearly 80 inches in length – but the complexities of layering three different printmaking processes in one image. Combining lithography, woodcut and screenprinting in a single print means three times the chances that something can go wrong, as well as three times the amount of work. However, this tremendous effort has resulted in an intricately layered image, one which rewards sustained viewing. To get up close to the work is to revel in both its artistic merit and its technical complexities.
View From the Window
In View From the Window, Lichtenstein almost entirely obscures the landscape behind a thicket of obvious brushstrokes, both cartoon and realistic-looking in style – though they aren't brushstrokes at all, but rather printed facsimiles. A nod to his 1960s "Brushstroke" series, these motifs were central to Lichtenstein's work: rather than using brushstrokes as a tool to make a final image, he made the brushstrokes his subject. Lichtenstein was fascinated by the idea of painting pictures about pictures – as with much of the artist's work, this results in a great tension between flatness and depth, style and substance.
There is a tongue-in-cheek element to Lichtenstein's brushstrokes as well. Lichtenstein came of age in an era when Abstract Expressionism ruled. His foray into Pop Art has been seen as a rebellion against the grand, gestural brushwork of his predecessors: by calling attention to these exaggerated strokes, Lichtenstein satirises the thick, muscular impasto of the 1940s and 50s. Indeed, Lichtenstein was often cast as the "anti-Pollock" as "his mechanical style of reproducing his comic-book sources implicitly contrasted with Pollock's frenzied creativity."[1] When asked about the brushstroke motif, the artist explained: "It's taking something that originally was supposed to mean immediacy and I'm tediously drawing something that looks like a brushstroke…I want it to look as though it were painstaking. It's a picture of a picture really and it's a misconstrued picture of a picture."[2]
View From the Window also asks viewers to consider the landscape genre itself. At its core, it is rooted in the representational, an idealised "wish you were here" that has been codified – and calcified – over centuries. Without tipping into abstraction, Lichtenstein obscures what appears to be a straightforward seaside balcony view, and denies the viewer any clear focal point, in favour of distortion and obfuscation.
The artist is nothing but self-aware, cognizant that he is recontextualizing the "high" art of the landscape by fusing its forms with "low" vocabulary of printing and mass media, toying with the idea of "good" vs "bad" art. Though there is irony at play, Lichtenstein never descends into mockery. Instead, he presents the scene with great panache, using it as a vantage point from which to reconsider art history, tradition, and artmaking itself.
about the auction
Online from November 5-10, 2022, our Prints & Multiples auction features works by major international artists Andy Warhol, Salvador Dalí, Roy Lichtenstein, Marc Chagall, Joan Miró, Henri Matisse and Romare Bearden.
Contact us for more information including consignment opportunities.
[1] https://www.sothebys.com/en/auctions/ecatalogue/2014/contemporary-art-evening-sale-n09141/lot.52.html
[2] Roy Lichtenstein, cited in Exhibition Catalogue, Chicago, Art Institute of Chicago, Roy Lichtenstein: A Retrospective, 2012, p. 50
Meet the Specialist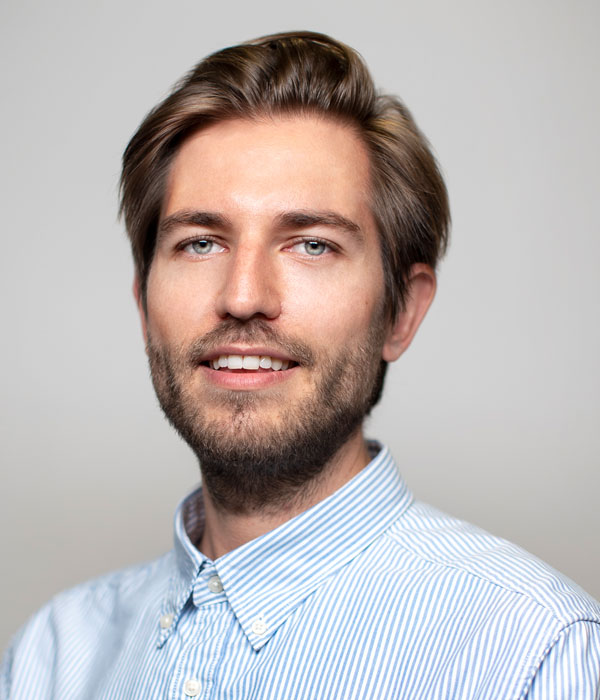 ---