Back Talk: What We Can Learn from the Other Side of Art
While the front of an artwork tells a story from the artist's point of view, it is the other side of the work which reveals the story of what happened after the artist laid down their tools. The back, or verso of a painting can often shed light on its origins, authenticity, auction and exhibition history, line of ownership and more.
We asked the experts in Waddington's Fine Art division to share their expertise, stories and what to look for when buying a painting.
The Basics: Title, Date, Signature
"I often look at the back first!" says Susan Robertson, Waddington's Senior International Art Specialist. The starting point is usually the artist's name and/or signature, date and title of the work. Often, a well-known artist will have a catalogue raisonné (a comprehensive listing and description of all known works by that artist) or auction records, meaning that it can be cross-referenced with its known history. This helps to ensure authenticity and provenance, as well as providing details on past owners and exhibition history—we're interested in knowing how the artwork travelled (perhaps circuitously) from artist to auction house. The tighter the dots can be connected, the better.
It is worth noting that the practice of signing artwork only became prevalent during the early Renaissance, so the absence of a signature isn't necessarily cause for concern. During the Medieval period, artmaking was done within a co-operative guild system. Standing apart from one's collective or workshop was discouraged, as it would diminish the cohesion of the group as a whole. There is also evidence that Medieval society valued the art itself—often devotional in subject—above the artist, who was seen as a labourer like any other, a tool of a higher power.
With the emergence of the Renaissance, emphasis began to shift towards the idea of singular genius, the idea that one man could stand apart from the collective. As such, talented artists became celebrated as individuals in their own right and thus did not shy away from acknowledging authorship. An added bonus of signing one's work? Signatures helped advertise the superiority of one's work to potential patrons.
While signing one's work has not fallen out of fashion, some artists never or rarely signed their paintings. Ellie Muir, Manager of our Canadian Art department, cites Lawren Harris as an example: "Harris rarely signed his work, but would add a circle with a cross in it." When Harris moved to the United States in 1934, a friend and fellow artist, Doris Mills, made a comprehensive survey of the work Harris had left behind in the Studio Building. Mills' marks are common on the back of Harris' paintings from this period, and serve as a sort of 'secondary signature' that helps authenticate Harris's work.

Combatting Forgeries: A Personal Touch
Many artists are too aware that their work can be copied and passed off as the real thing, and take steps to counter this by adding personal details. French Post-Impressionist artist Édouard Cortès was known to place a pinprick on the back of his work to mark it as his own. Nicole Schembre in our Canadian Art department points to the work of Clarence Gagnon. She notes that Gagnon would sometimes place his thumbprint on the back of his paintings. Canadian Fine Art staff are also adept at identifying the Gagnon estate stamp.


Alec Kerr from our International Art department remembers a painting by Thomas Sidney Cooper that caught his eye in a recent 2019 auction. It had the artist's seal pressed into red wax on the back, as well as the artist's initials embossed into the wood. Personalized marks like these require significant effort to fake, and thus add another element of control for the artist's oeuvre.
Inventory Numbers
Art galleries and auction houses typically keep meticulous records of work that passes through their doors, with each institution having their own conventions and styles. In the past, inventory numbers would be written directly onto the canvas: ink, chalk, or grease pencil were all used, and a particular house or gallery could be identified through how it marked the paintings that came through their doors. More recently, handwritten or printed labels are used. A noted example is the Dominion Gallery of Fine Art in Montreal.
Opening in the early 1940s, Dominion was instrumental in introducing Canadian audiences to important domestic and international artists, representing artists like Emily Carr, Paul-Émile Borduas, Henry Moore and Auguste Rodin. The gallery's labels are found on the verso of many pieces that have passed through Waddington's over the years; Dominion handwrote their alphanumeric inventory numbers on the upper right of the stretcher. Robertson explains that "when a client provides that inventory number, it helps confirm authenticity before we see the painting firsthand." Determining the identity of a gallery through its marks can be difficult, and labels are sometimes faked, which is why a specialist's years of training are so critical to the proper sale of artwork.
Materials and Methods
In the absence of a written date or a catalogue raisonné, the materials used to make the artwork can help to shed light. Wood panels began to be replaced by canvas and stretchers around the 15th century, a move which enabled artists to make larger scale images at a lower cost. The type of wood or canvas also provides clues: wood that was locally grown was often preferable to imported wood, which would increase the cost. Kerr recalls working on the authentication of a Jean Paul Riopelle painting that was not included in the official catalogue raisonné. The estate of the late painter was able to confirm the authenticity of the work due to the stamp of the rough-weave canvas on the painting's back. Riopelle lived in Paris during the mid-1960s, and would always use the same canvas and stretchers from a local shop—aiding the identification process.
However, materials are not always the final word. Paintings that have hung in damp environments, hot locations (such as above a fireplace) or have been treated roughly will have damaged stretchers. These might have needed replacement during a restoration, and the new wood might not align with the original location-specific ones selected by the artist.
The methods of construction used to fabricate a canvas can also provide more clues. For example, American manufacturers of stretchers tweaked their method of production roughly every decade from 1840-1900; staples began to replace nails as the method of attaching canvas to stretcher in the 1940s.
Lining
Specialists will always check for lining on the back of a painting. Lining refers to the process of attaching new canvas to the back of the original canvas in order to provide extra support for old cracking paint or to repair holes or rips. Evidence of lining might be found in traces of glue at the edges of the canvas, or by the relative newness of the canvas' back when compared with the age of the paint on the front. Sometimes paintings have been repaired with canvas patches, which are much less subtle than a full lining when viewed from the back. It is worth noting that a painting having been lined is not necessarily cause for alarm—many priceless Old Masters paintings have been relined. For historical Canadian works, such as a Krieghoff, it's nearly expected to see that it has been lined at some point.
Split Panels
During less abundant periods of their career, artists have been known to reuse their materials. Sometimes a painting that the artist found less important can be found on the back of another work. A "split panel" refers to the practice of splitting a double-sided piece and adhering each side to new panel supports; this was often done by enterprising sellers or collectors. Muir notes that A.Y. Jackson almost always signed the backs of his oil sketches as well as identifying the location they were painted. When our specialists don't see these specifics on the back of a panel, unframing often reveals that in fact it is a split panel. This does affect value, but doesn't mean they aren't beautiful and worth collecting—we've noticed that some collectors prefer the verso work to the one that artist selected as the front.
Pricing Then, Pricing Now
For many in the artworld, the idea of getting a good deal or seeing the value of a piece increase is a major thrill. Stories of fine art getting scooped up at garage sales or uncovered in granny's attic abound, and form the core mythology of the auction business. Schembre points to a Rita Letendre painting that sold in our Spring 2019 Fine Art auction for $28,800—the gallery label on the back lists the original price of $200.
Stories from the Studio
Artists sometimes go above and beyond, adding written notes to the back of their work. These tiny souvenirs run the gamut from poignant to baffling, with artists leaving fragments of poetry, notes about their inspirations, frame of mind, studio notes, an inscription to the painting's recipient and so on.
Often subsequent owners will clip out articles, exhibition brochures or pertinent pages from scholarly books and affix those to the back of the work so as not to misplace them. All of these details make cataloguing a task that is full of surprises.
Muir points to a favourite verso on a painting by Thomas DeVany Forrestall, titled "Out on the Headlands/Fallen Rider/Startled Horse," sold at Waddington's in 2017. On the reverse of this lot, the artist suggests these three possible titles, while similarly encouraging the viewer to "give it your own title." He then continues to detail his inspiration for the piece as well as his philosophy for his artistic practice. If you're interested in reading the whole note, please click here to read the full catalogue entry on our website.
Hitting the Jackpot—Twice?
Doug Payne notes that he's seen the backs of paintings covered with paper or another backing, and upon removing them for closer inspection, cash or other valuables are discovered. Turns out it's not just a trope in mystery films: "Many people didn't trust the banks after the Great Depression, and we've found some surprises," Payne notes.
While visiting a client's home on an appraisal, Muir once found an oil on panel by a prominent Canadian artist that had been framed with a second work stacked behind it. It was a complete surprise to the owner who had owned it for decades. "The giveaway was that the title on the back didn't quite seem to correspond with the subject on the front. A bit of jiggling revealed two panels in one frame," says Muir.
Every work of art that comes into Waddington's is examined and catalogued meticulously. We pride ourselves on a high level of expertise, and are always happy to share our findings with you. The vast majority of our lots listed online have images of the back of the artwork as well as the front.
Interested in learning more? Please don't hesitate to reach out to a member of our team!
Meet the Specialists
---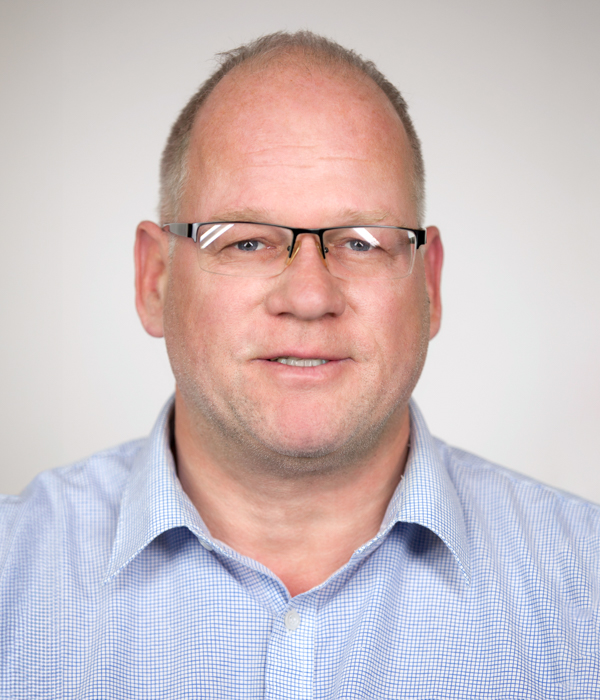 ---