One of the most prolific and dynamic artists of the late 20th century, the work of Arman has been described as "a mordant celebration of 20th-century forms of order and chaos."
Born in Nice in 1928 to an antiques dealer and amateur cellist, Arman (né Armand Pierre Fernandez) grew up in a world devoted to art and beauty. The young boy's artistic talents revealed themselves early, and in 1946 Arman pursued studies at the École Nationale des Arts Décoratifs in Nice, though he did not graduate, owing to his disillusionment with the school's conservative teachings.
Along with the visual arts, Arman was also interested in the martial arts. He enrolled in a course to study judo—which led to his meeting Yves Klein, who was the same age and also from Nice. The two would remain close throughout their lifetimes (Klein predeceasing Arman by decades) and would become pioneers of the avant-garde.
Under pressure from his family to pursue a more typical career path, Arman enrolled in the École de Louvre in Paris in 1949 and studied to be an auctioneer. He dropped out of school by 1951, and supported himself by teaching judo and working as a part-time sales assistant for his father's antique business, which would provide inspiration for his future work.
In 1957, a printer's typographical error dropped the "d" off the end of "Armand" on a poster for a group show at Galerie Iris Clert, a misspelling which the artist loved and would adopt as his artistic identity. Inspired by Vincent van Gogh, Arman would omit his last name from his artistic signature, preferring to use just the truncated first name.
Into the Avant-Garde
Arman's early work concerned itself with lyrical abstraction, creating paintings heavily inspired by Jackson Pollock, Serge Poliakoff and Nicolas de Staël. Influenced by the work of Kurt Schwitters, Arman began to experiment with art made with rubber stamps, which would be the focus of his first solo exhibition in 1956. The repetitive and near-identical motifs produced by the stamps marked a rejection of the painterly gesture and signalled a nascent interest in the readymade.
Time spent with Klein and other avant-garde artists exposed Arman to more pop-influenced ideas, as well as an interest in the conceptual. This led to a series of Dada-inspired works focused on assemblage in the late 1950s onwards. Two of his more famous bodies of work included "Accumulations," which presented collections of similar or identical objects within vitrines or boxes, and his "Poubelles" or trash bins, which were collections of found garbage whose compositions were largely determined by gravity.
For Arman, it was the repetition and sheer volume of mass-produced objects which intrigued. In the words of David Galenson, professor of Economics at the University of Chicago, "the Accumulations used repetition to achieve abstraction: just as repeating a word eventually makes it lose its meaning, so juxtaposing dozens of identical shoes or violins reduces them to abstract forms." Arman explained that this series of work was almost genetic, stemming from his family's love of collecting.
In 1958, Yves Klein had made a splash when he exhibited at the Galerie Iris Clert in Paris, a show he called "Le Vide (The Void)"—whereby Klein had emptied out the gallery interior and painted the entire space white. Arman, in response to that exhibition, staged "Le Plein (The Full)" at Iris Clert in 1960, filling the gallery space with trash so entirely that the exhibition could only be viewed through the front window. The show attracted the notice of critic Pierre Restany, who declared the work to be part of a "new realism."
Later that year, Arman, Klein, Restany and a handful of artists formed the Nouveau réalisme movement. Nouveau réalisme has been viewed as a European counterpart to the Pop Art movement, with a strong focus on collage, non-pictorial materials, assemblage and readymades, in addition to painting. The group sought to address the role of art and artist in the face of 20th century consumerism and industrialization. Their manifesto was vague: "New Realism equals new perceptive approaches to the real," which allowed a stylistically diverse group of artists to work under the same banner.
New York City
Arman's work was included in an important survey show, "The Art of Assemblage," at the Museum of Modern Art in New York City in 1961. This marked the first time the term "assemblage" entered popular usage. Curator William Seitz set out to position assemblage as one of the two most important innovations of modern art—the other innovation being abstraction. Arman's inclusion in this show put him at the forefront of the avant-garde on a second continent, positioning him as an important bridge between European and American branches of the Pop Art movement.
Arman was fascinated by America, and began dividing his time between New York City and Nice. In New York, he would come into contact with a different avant-garde, including Marcel Duchamp and Andy Warhol. Warhol collected Arman's work, and featured him in his 1964 film "Dinner at Daley's."
During this period, Arman began making new works, series known as the "Coupes" and the "Colères" (Tantrums), exploring destruction as a force for creation. For these, he would cut, burn and smash objects including statues, clocks, automobile parts and musical instruments—the latter being the core of the Colère series. Musical instruments would become a major theme in Arman's work, who began casting them in bronze to create sculptures.
Throughout his life, Arman was surrounded by musicians, including his father and his first and second wives. Perhaps part tribute or part rebellion, the Colères harkened back to Cubism's fractured forms while also attacking an object associated with classical culture. Critics viewed the Colères as reflecting the global conflicts of the 20th century, but Arman himself explained that he was more interested in exploring different facets of an object through its life cycle. For Arman, destruction was the both the inverse and the echo of his accumulations, but "destruction is more to stop the time."
Late Career
Arman held his first solo museum exhibition in 1964 at the Walker Art Center in Minneapolis. Two years later, his first retrospective was held in Brussels. He became a citizen of the United States in 1973, and spent five years serving as the President of the New York chapter of Amnesty International. Arman continued to work on variations of his core ideas from the 1950s and 60s, while also delving into public art. One of his most recognizable works was the 1982 "Long Term Parking," which is on permanent display at the Château de Montcel in Jouy-en-Josas, France. The piece is a 50-foot-tall sculpture composed of 60 cars encased in 40,000 pounds of concrete. It can be viewed as the artist's comment on mass-production and consumerism, and has been hailed as the culmination of the artist's Accumulations.
Arman passed away in New York in 2005 at the age of 77. Some of his ashes were interred at the Père Lachaise cemetery in Paris in 2008. His works are held in collections including The Museum of Modern Art in New York, the National Gallery of Art in Washington, D.C., the Tate Gallery in London, the Centre Pompidou in Paris and the Musée d'Art Moderne et d'Art Contemporain in Nice.
About the auction
Waddington's is pleased to present our major Canadian and International Fine Art auction, online from November 25-30.
This major auction features the Collection of Sir Christopher and Lady Ondaatje, which includes work by Cornelius Krieghoff, Frederick Verner and Sir William Cornelius Van Horne. Another key collection is that of Murdoch and Joyce Putnam, featuring paintings by A.Y. Jackson, A.J. Casson and Edwin Holgate. Other notable names include Max Liebermann, E.J. Hughes, William Perehudoff, Takao Tanabe, Jean McEwen, Edward Burtynsky and Jean-Michel Basquiat.
Please contact us for more information.
On view at our Toronto galleries, 275 King St. E, Second Floor:
 Saturday, November 25 from 12 noon to 4:00 pm
 Sunday, November 26 from 12 noon to 4:00 pm
 Monday, November 27 from 10 am to 7:00 pm
 Tuesday, November 28 from 10 am to 7:00 pm
Meet the Specialist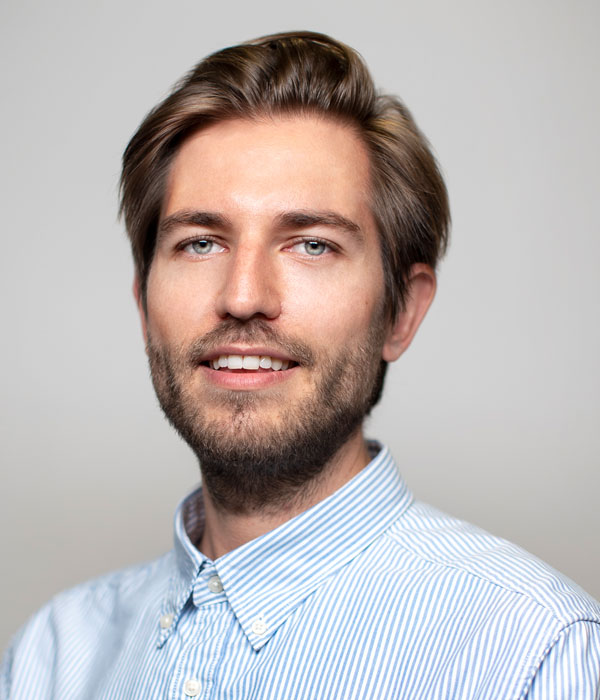 ---