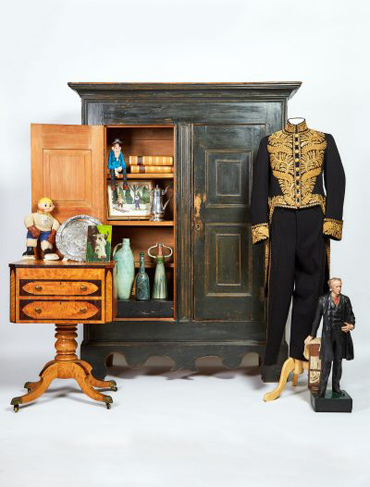 our second bi-annual Canada Select auction:
Art, decorative arts and objects of historical and cultural interest
Our December 8 – 13 auction features fine Canadian paintings, illustrations, sculpture and prints, a selection of Canadian decorative arts including a fabulous collection of early silver objects and flatware, studio pottery, along with historically important books, documents, artefacts, memorabilia, photographs, furniture, and more.
In reflecting on the concept of this auction, we've asked ourselves why it is meaningful to showcase the art and material culture of our country. While it is often said that Canada has no distinctive culture, we believe this auction gives us a chance to visualize a sample of our creative and socio-political history.
For example, one reason there is such a mix of aesthetic styles within Canadian art is that many renown Canadian artists and craftspeople originally came from other parts of the world. Prior to the development of a 'Canadian' style of painting, Canadian artists stayed within European models of style to tell very Canadian stories. Cornelius Krieghoff (lot 33), born in Holland and trained in a distinctly Dutch style of painting, addresses specific Canadian themes such as the habitant, Indigenous people of Canada and everyday life in Quebec. Likewise, Alfred Boisseau (lot 18), born in France and whose style combined Neoclassicism and Romanticism, depicted paintings of Montreal and, later in his life when he moved to Manitoba, paintings of the landscapes and people he encountered there.
Further, many of Canada's topographical artists were British soldiers or civilians stationed in Canada, who had been trained as artists in Britain. While much of their style of painting was influenced by late 18th and 19th century British style, these artists helped bring to life aspects of Canadian history that would not have otherwise been visually accessible (see lots 15-18, 24-26, 32-33). They recorded an early vision of Canada and its people, a legacy that has been a meaningful point of reference in mapping and piecing together our past.
One of the most popular Canadian pottery duos is Theo and Susan Harlander, who emigrated to Canada from Germany. Establishing themselves in Brooklin, Ontario in 1952, they went on to have a very prolific career that was influential to the field of Canadian studio pottery. Their focus on allegorical decor combined with the pragmatic modernist shapes of continental pottery at the time made their work distinctive and multi-layered compared to the more functional wares that were being produced. In this sale we have a number of Brooklin pottery pieces by the Harlanders including a lovely and humorous figural candlestick and a jug, various decorative bowls and dishes, a Ben Harlander coffee table and framed mirror both inset with pottery tiles, and two grotesque masks brimming with character (see lots 125 and 126).
The auction also features interesting early silver from the collection of Lorenz and Irene Biricz  (of Lorenz Antiques, Toronto), with objects by many notable Canadian silversmiths, including George Savage. Born in England in 1767, Savage emigrated to Montreal in 1818 where he established his business and was the progenitor of the Savage firms including George Savage & Son, and Savage, Lyman & Co. An outstanding example of Savage silver is the elegant French Empire style coffee pot, lot 4, with a moulded spout and subtle details at the rims and finial. We can see that many Canadian silver styles from the time were directly influenced or reminiscent of those found during the same periods in Britain and in France, and Canadian silver often has similar, though slightly different versions of English hallmarks, such as the 'pseudos' found on Savage silver (lots 3, 4, 5, 6, 38, 79, and others). The Biricz collection also includes work by Robert Hendery, Pierre Lespérance, Ambroise LaFrance, James E. Ellis, George Spanenberg, Richard Kestell Oliver, Douglas Boyd, and Carl Poul Petersen, among others in this sale.
The folk art featured in the Canada Select Auction illustrates the expression of the "ordinary" people of Canada. Modest and unpretentious, they serve as a record of Canadian social history. Works by Cecile Emond (lots 114, 131), Harold Cromwell (lot 146-149) and the collection of Quebec folk carvings (lot 145), are great examples of this type of artwork. They depict life as a Canadian, experiences in the countryside, villages or the city. A decisively Canadian motif emerges from these artworks, derived from a love of the land, from people of different backgrounds.
In addition to representing the cultural diversity of our country, the Canada Select auctions give us an opportunity to present moments of Canada's history over time, items that recall the challenges in establishing ourselves as a nation and struggling for our independent identity. Several notable events and exchanges are remembered in this auction, for example: two volumes by Sir John Franklin that narrate his journeys to the shores of the Polar Sea in the years 1819-27 (lot 23). There are also several lots dedicated to Sir Wilfrid Laurier, including two photograph albums from his own library; one documenting the Congress rail tour from Quebec to British Columbia including images of Canadian people and scenery in 1903 (lots 10 and 11). Lot 60 Is a remarkable candid photo of Pierre Trudeau from the front page of the Globe and Mail. It is signed and dated by the photographer, Peter Bregg, who provides commentary on the moment this shot was taken amid a conference addressing questions about the Constitution Act in 1982.
We hope that you will have the time to visit the preview and see this collection in person. If not, we are pleased to arrange a private viewing, and invite you to enjoy our online gallery.  We hope you enjoy seeing the collection as much as we enjoyed putting it together.
Hayley & Rochelle
Meet the Specialist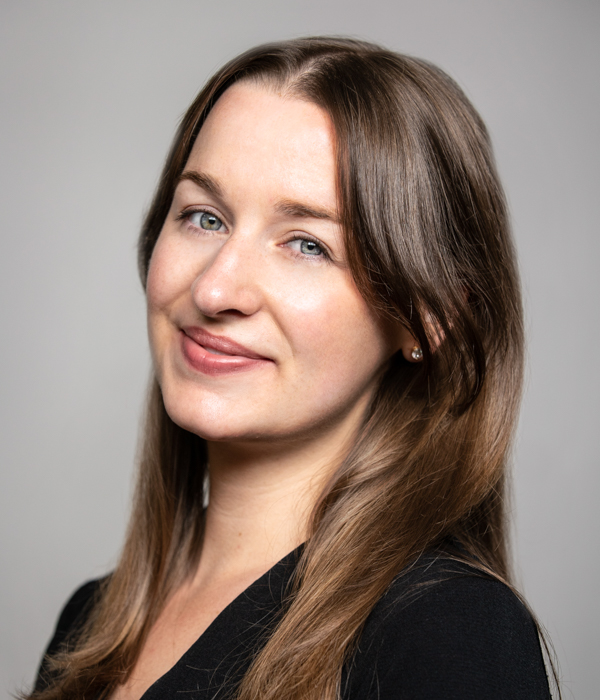 ---