"THE SOUL OF THE APARTMENT IS THE CARPET." — EDGAR ALLAN POE
For a room to look cohesive, many designers will tell you that the secret lies in the use of floor coverings. Those of us who are not professional decorators often shy away from rugs, due to their perceived expense, unwieldiness and, if we're honest with ourselves, a lack of confidence in how to properly deploy them. After years of spartan minimalism, plush rugs are making a comeback in the design world as our collective mood shifts away from bare floors to something cozier. With decades of experience in selling, appraising and handling rugs ranging from museum-worthy pieces to everyday comfort, we've rounded up some tips on choosing the best rug for your space.
The rug comes first
A piece of advice you'll often hear is—if at all possible—buy the rug first and organize the room around it, similar to picking out a dress or suit and then accessorizing as dictated by mood or occasion.
Should you be in the middle of a room refresh and unable to start from scratch, err on the side of understated. Unless you are designing the room around the rug, the floor covering should play a supporting role rather than take centre stage. Far easier to rotate in a punchy pillow, trendy vase or piece of art in the colour du jour than change your rugs if and when your mood shifts in a year or two. Make sure that the colour of your rug works in the room and for your goals. Accessories like cushions and curtains come in such a wide range of options and are infinitely more customizable than rugs. Once you've sorted the rug, the rest can be tweaked to suit.
One last tip: if you do decide to be bold in your choice of floor covering, be sure not to crowd the rest of the room. Let that brave rug breathe!
Size matters
Size matters when selecting a rug—too big or too small and the whole room feels unbalanced.
If you are looking to visually expand a smaller space, experts suggest buying the largest rug that will fit comfortably, leaving a border of visible floor at the edges. This has the effect of pulling the eye outwards.  A too-small rug in a small space will only emphasise its tinier scale, making the room feel poky and unfinished.
Luke Irwin, a rug designer who has created pieces for Kate Middleton and the Obamas, explains that you should never scrimp on size because "it will look ridiculous and out of proportion—you would not buy a dress that was four sizes too small for you." He suggests laying out newspaper on the floor to determine the size you need, and then measuring that to determine your size range. Other pros suggest measuring the full room and then reducing the dimensions by one to two feet.
If your space is truly small, choose a rug with a very subtle pattern. Anything too dramatic will look busy and cluttered. The exception to this "rule" is in the hallway: because there is minimal or no furniture or accessories to coordinate with, feel free to choose something bolder.
Larger spaces like lofts, open concepts or grander rooms might benefit from multiple rugs, creating "vignettes," delineating the space into distinct areas in lieu of walls. Think of it like building "rooms within rooms." If you opt for this look, your best bet is to pick a rug large enough that it can completely fit under the furniture with space around to spare.
In terms of sizing, a general rule of thumb is that the front legs of furniture should sit comfortably on the rug, which should extend at least 50% of the way under the furniture or entirely encompass it. Especially if it's a dining area, consider that chairs will need to be pushed back and still stay on the rug—about 24 additional inches.
New York-based designer Celerie Kemble makes an additional point about circulation. When moving around a room, she notes that "there's nothing worse than being forced to walk on the perimeter of a rug" with one foot on and one foot off. Choose to completely cover the path visitors or residents will tread often, or leave it bare. The same goes for end tables, lamps and other accessories—no one feels safe putting a glass of red wine on a rocking end table.
Though none of these rules are absolute, one thing that you absolutely must consider is the practical layout of your space. Doorways, door swings, HVAC floor grilles and fireplace grates must all be accommodated without exception.
Consider the pile
Another thing to pay attention to is the rug's pile, which refers to its density or thickness. Low pile rugs like flatweaves have shorter fibres and loops, which makes them ideal for higher traffic areas. Higher pile rugs like Moroccan or shag styles, with their taller, looser fibres, are better suited to lower traffic areas like bedrooms or living rooms. High pile will provide better sound insulation, feel nicer on bare feet and generally have a longer lifespan.
Layering
A trend that has re-entered contemporary design is layering. Some designers suggest using a less expensive sisal rug to cover and unify a space (please see the entire article above!), and then layering smaller and more eclectic rugs on top for a less formal bohemian feel. Layering gives the impression of depth in a room, which is what often separates an amateur from a professionally designed space. When layering, try to keep colours and patterns consistent so as to feel polished rather than messy.
AUCTION INFORMATION
See something in one of our auctions which interests you? Please feel free to contact Andrew Brandt for condition reports, additional photos or information by email at [email protected] or by telephone at 416-847-6168.
Interested in consigning to our auctions? Andrew will also be pleased to discuss consignment opportunities with you.
Meet the Specialist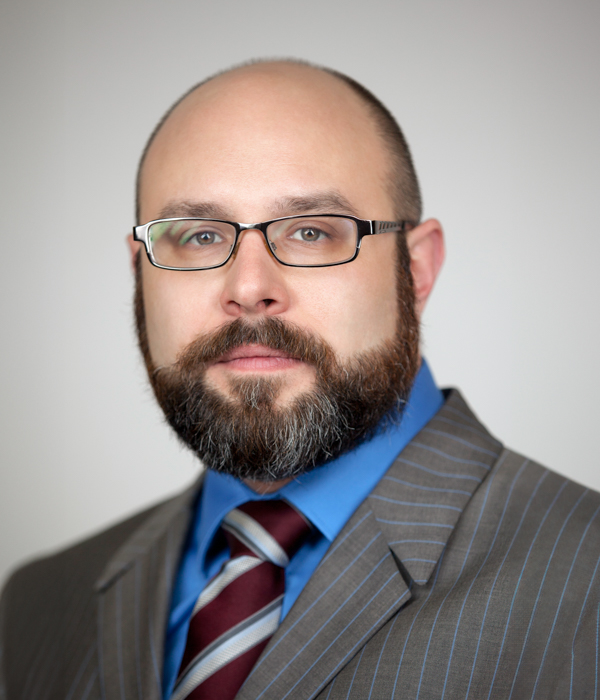 ---