A leading Abstract Expressionist, Sam Francis (1923 – 1994) was among the first wave of American postwar painters to gain international renown. Known for his large-scale and brightly coloured abstractions, Francis combined elements from Abstract Expressionism, Color Field painting, Impressionism, and Eastern philosophy to produce a signature style. His prolific career spanned nearly five decades, and saw the creation of thousands of paintings, works on paper and editions, many of which are held by major museum collections around the world. Apparently at one point in the 1950s, Francis was the most expensive living artist in the world, no small feat considering that Pablo Picasso was still alive at the time.
ART VIA ACCIDENT
Born in San Mateo, California, Francis discovered art-making in 1943 during a lengthy stay in hospital. Francis had enlisted in the Air Force during the second World War with hopes of becoming a Reconnaissance pilot. During a training exercise, he crashed his plane over the Arizona desert after running out of gas. Badly injured, he spent more than a year in hospital dealing with spinal injuries and tuberculosis, which he contracted after the crash. His injuries would plague him throughout his life, and though he initially turned to art to cope with pain, boredom, and the disappointment of having to leave the Air Force, art would become a lifelong solace. Watercolours were Francis' first medium, which he could use while confined to his hospital bed.
Francis received a bachelor's degree in studio art and a master's in art history from The University of California, Berkeley, graduating in 1950. He rarely attended classes due to the amount of pain he was in, and was forced to wear back and leg braces to support himself. An independent spirit, Francis followed his own path, recalling that his teachers "did not pay much attention to me…they let me go on, which was the best." Early artistic influences included Arshile Gorky, Jackson Pollock, Robert Motherwell and Mark Tobey, as well as Clyfford Still, Mark Rothko, and Edward Corbett, the latter three with whom Francis came into contact in the Bay Area.
Post-graduation, he travelled to Paris with his second wife Muriel. Though intending a short stay, Francis would relocate to the City of Lights. He discarded his leg brace and medical corset, noting that "I wanted to get out of the country. Out of myself. To have a look at myself." In Paris, he encountered Monet's Waterlilies, which would remain an influence throughout his life, impressing him with its horizonless scale, and its attention to colour and light. Francis formed close friendships with the Matisse family, as well as artists including Al Held, Joan Mitchell, and Jean-Paul Riopelle. Francis had his first solo show in Paris at the Galerie Nina Dausset in 1951, and his bright, colourful abstractions prompted Time magazine to declare him "the hottest American painter in Paris these days."
AROUND THE WORLD AND BACK TO CALIFORNIA
Francis's practice was peripatetic, and the artist worked in Paris, the south of France, Bern, Japan, and Mexico City. This extensive travelling exposed the artist to new styles and cultures. Francis became influenced by Eastern philosophy, Japanese painting, Jungian psychology, literature, music and science, all of which would push his work into new territories. He was known as a true Renaissance man, concurrently exploring his personal interests in real estate, Zen Buddhism, medical research, and even mountain biking, a passion he discovered later in life. Debra Burchett-Lere, president and executive director of the Sam Francis Foundation, recalls that "he could talk knowledgeably about everything from witchcraft to surfing."
In 1962, Francis settled in Santa Monica, California. Printmaking was an integral part of his work, and Francis established the Litho Shop in 1964 to produce what would become his extensive body of etchings, lithographs and monotypes. In 1984, he founded The Lapis Press, with the goal of publishing texts that were compelling both in their content and presentation.
AN EXPANSIVE CAREER
Many of Sam Francis' canvases were monumental in scale, prompting him to emulate Jackson Pollock and paint on the floor. Paint was used energetically, thrown about in drips and splatters. Colours were bright, as robust as his technique. His eldest child, Kayo Malik, recalled that that "he'd paint in the middle of the night. I would come home at midnight or 2 a.m., and the light would be on in the studio. He'd play the music loud, often jazz." Though associated with the second generation of Abstract Expressionists alongside Helen Frankenthaler, Joan Mitchell and Morris Louis, Francis doesn't quite fit in to any once school or movement. The artist would agree, telling an interviewer that "the making of a painting has no past that can be traced. You can't trace it through the art history, through the forms and analysis and all that crap."
Brilliant colour and attention to light were central to Francis' practice. In his own words, "colour is light on fire." His son, artist Shingo Francis, remembers that his father would critique his son's paintings mainly through the lens of colour: "this yellow, this blue." Sam Francis was calculated with colour, working with thinner layers of pigment harkening back to his earliest forays into watercolour. Burchett-Lere notes that "he liked the feeling of the fluidity, always looking for his paintings to have a watercolour feeling to them, even though he was working in oil… Sam was always looking for the most intense colour: the perfect red, the most brilliant blue. For him, colour was power, a life force."
The great counterpoint to Francis' love of colour was his later use of large white expanses, achieved through liberal application of gesso. The artist saw these vast fields as portals to the sublime, a way to explore both space and colour through its absence.
Francis' most iconic works are his murals, the most famous of which are located at the Louvre Museum in Paris, the San Francisco Museum of Modern Art, San Francisco International Airport, Seattle's First National Bank and the Kunsthalle in Basel, Switzerland. Major exhibitions of his work have been held by Houston's Museum of Fine Arts, the Kunsthalle in Basel, the Albright-Knox Art Gallery in Buffalo, the Pompidou Centre in Paris, the Galerie Kornfeld und Klipstein in Bern, the Institute of Contemporary Art in Boston, the Museum of Modern Art in Toyama, Japan, Tokyo's Idemitsu Art Gallery, the Hong Kong Art Centre, the Konsthall in Malmo, Sweden, the Museo Nacional in Madrid, the Galleria Communale in Rome, and the Los Angeles Museum of Contemporary Art.
Francis' work also performs well on the secondary market, with a 1958 watercolour and gouache on paper, "Symphony in Blue," setting the record for a Francis work on paper, selling at Sotheby's for $1,145,000 USD. In November 2022, "Composition in Black and Blue" a 1955 oil on canvas sold for $13,557,500 USD at the Paul Allen auction at Christies, New York.
PERSONAL LIFE AND LATER YEARS
Sam Francis was married five times, first to his high school sweetheart Vera Miller, and subsequently to four artists: Californian painter Muriel Goodwin, Japanese artists Teruko Yokoi and Mako Idemitsu, followed by his last wife, painter Margaret Smith. Francis had four children, two of whom are artists as well. Those who knew him recall that Francis was a powerful force contained in a short, white-haired figure, with one source explaining that "Sam was dark and light and loved complete chaos."
Francis passed away from prostate cancer in 1994. Diagnosed in 1987, he refused chemotherapy or surgery, instead seeking alternative treatments. His final five months were spent painting in spite of the artist's enormous physical pain. He managed to produce 145 small painted works using his left hand, unable to use his dominant right hand after damaging it in a fall. Francis intended that these late works be displayed in one large grouping, viewing them as a single work. Francis' collaborator, printmaker Jacob Samuel, explains that "these paintings are about Sam's incredibly strong will to create, and that's something he had in abundance–he had such incredible passion and skill. I've worked with lots of artists, but nobody had what he had. He could walk into the studio with a blank mind and no plan whatsoever, armed only with the confidence to just start and see where it went."
About the auction:
Held online from November 18-23, our Editions auction centres around the S.P. Family Collection, which represents a selection of prints by modern masters. Highlights include Pablo Picasso's "Jacqueline au chapeau noir" and "Francoise," Marc Chagall's "Couple in Mimosas," and Joan Miró's "Querelle d'amoureux." Alongside this collection are iconic prints, including Andy Warhol's "Vegetarian Vegetable, from Campbell's Soup II" Henri Matisse's "Portrait de Claude D.," Joan Miró's "La Cascada," and Damien Hirst's "Keukenhof (Veil)" and "Currency Series." This auction also includes several prints by Sam Francis, a timely addition on the occasion of his centennial.
On view at our Toronto location:
 Sunday, November 19 from 12:00 pm to 4:00 pm
 Monday, November 20 from 10:00 am to 5:00 pm
 Tuesday, November 21 from 10:00 am to 5:00 pm
Or by appointment.
Meet the Specialists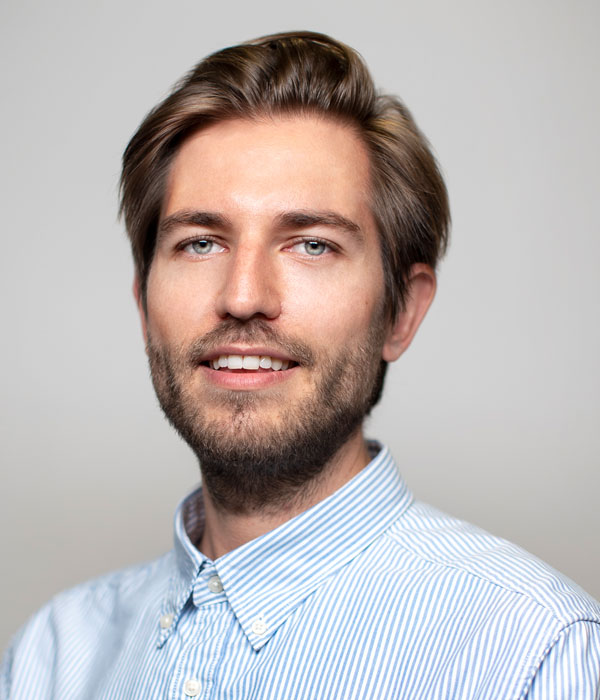 ---
---