The great genius of Alex Katz lies in his ability to simplify, removing the inessential while never losing either elegance or rigour. The critic John Russell, in his review of Katz's 1986 retrospective at the Whitney Museum, wrote that "the paintings look easy, the way Fred Astaire made dancing look easy and Cole Porter made words and music sound easy, but don't let's be fooled. When it comes to the art that conceals art, Katz is right in there with those two great exemplars."
Printmaking has complemented Katz's painting practice for decades, and he views his works on paper as extensions of his works on canvas. Katz has spent much of his career thinking deeply about the elusive nature of what makes a great print, noting that "printmaking is a matter of producing the same image over and over, and the image able to stand up to that treatment isn't easy to come by."
EARLY YEARS
Though born in Brooklyn in 1927, Katz's Russian émigré parents relocated to St. Albans in Queens in 1928. His parents were artistic, his mother Sima having performed in the Yiddish theatre in the Lower East Side. Katz was interested in art from a young age, and by 1946 had enrolled in The Cooper Union Art School in Manhattan.
After graduating in 1949, Katz was awarded a summer scholarship at the Skowhegan School for Painting and Sculpture in Maine. At Skowhegan, Katz was taught to paint from life, a departure from his training at Cooper Union, which emphasized painting from drawings. He has explained that the free-form method he learnt at Skowhegan gave him "a reason to devote my life to painting."
Katz's career took off early on, when he was still in his 20s. His first solo show was at the Roko Gallery in New York in 1954—though Katz declared it "a flop." Katz spent the next five years working on small collages made with hand-colored paper, influenced by Matisse. This period helped Katz work out his personal style through the exploration of the elemental forms and bright panes of flat colour that characterize his mature work.
In response to the hegemony of Abstract Expressionism which dominated Katz's early years in the New York art world, Katz set himself the goal of creating "a new type of painting." His aim was "a contemporary representational painting," which led him to make a series of flat portraits. This body of work was shown at New York City's Tanager Gallery in 1959. At the time, figuration and portraiture was considered regressive and out of fashion. Amanda Fortini, writing for a recent New York Times profile, writes that "in the wake of Abstract Expressionism, painting what was in front of him — his family, his friends, parties, beach scenes — was radical."
PRINTMAKING
Katz began making prints as early as 1947, while still a student at Cooper Union. Linocuts and stencils were of early interest, as they allowed Katz to experiment with flatness and reduction. However, once he had matured his painterly abilities and was able to replicate these flat swaths of colour using paint on canvas, he abandoned printmaking for nearly a decade. When he returned to printmaking in 1965, it would mark the true debut of a prolific oeuvre of works on paper.
Over his career, Katz has worked with varied techniques, working in lithography, etching, aquatint, silkscreen, woodcut and linocut. Katz's prints are closely linked with his paintings, developing alongside one another, and have been the subject of several dedicated exhibitions. Almost all of Katz's prints are based on a painting. Katz explained in an interview that "I was trying to make prints that would take the place of ordinary reproductions. A reproduction never has the energy of a print. So I was using prints as genuine reproductions, so to speak—surrogate paintings. It seemed to me like a valid idea. I really don't like printmaking for printmaking's sake."
Often, a single painting will inspire several prints, which vary as Katz experiments with colour and cropping. Accordingly, the prints can be seen as extensions of the paintings. Katz professes to enjoy the democratic nature of prints, particularly the idea that more than one person can own a single work. Printmaking, in Katz's personal ideology is "a more international medium than painting because the standards are more objective, not so local… Fourteen people or fourteen institutions, can say this is the best print Picasso ever did, this is the second best, etcetera, and you get a surprising amount of agreement on these judgments. There's a standard at work, whereas paintings and drawings are a little more elusive."
Katz has worked with some of the best printmakers working over the past few decades, and has paid careful attention to the history of printmaking as well as to the work of his peers. Katz cites ukiyo-e as an influence, especially the work of Kitagawa Utamaro. Ukiyo-e prints are characterized by their lightness, hedonism and joie de vivre, portraying the fleeting nature of pleasure and its pursuit. Ukiyo-e focused on pictures of brothels, actresses and courtesans in Edo, and particular detail was paid to their outfits and changing fashions. Detractors of Katz's work will sometimes cite his depictions of fashion, style and a specific tranche of privileged American life as frivolous, but like ukiyo-e, it is precisely this presentation of the beautiful and idealized which makes it profound. Both Katz and Utamaro turned their gaze towards the poignant and transitory beauty of the everyday, chronicling specific moments, catching them almost wistfully, as if in amber. Katz does not seek to capture the dramatic or the rare, preferring the everyday world around him. When the artist was a teenager, his father said: "You know, Alex, you shouldn't go looking for scenes. You should paint your own backyard."
About the auction:
Online from June 24-29, 2023, Waddington's Editions auction emphasizes the diversity and long history of printmaking, beginning during the 17th century with a suite of seven botanical prints by Johann Wilhelm Weinmann, "Phyathoza Icongraphia." Highlights include Andy Warhol's "Rebel without a Cause (James Dean)," Christopher Pratt's "Canadian Labrador Current," and Kenojuak Ashevak's "Summer Owl." Other artists featured include Kaws, Jean Paul Riopelle, Alex Katz, David Hockney, Takao Tanabe, Yayoi Kusama, Rita Letendre, Sam Francis, Zhang Xiaogang, Joan Miró, Salvador Dalí, Pablo Picasso and Georges Braque.
Please contact us for more information.
Meet the Specialist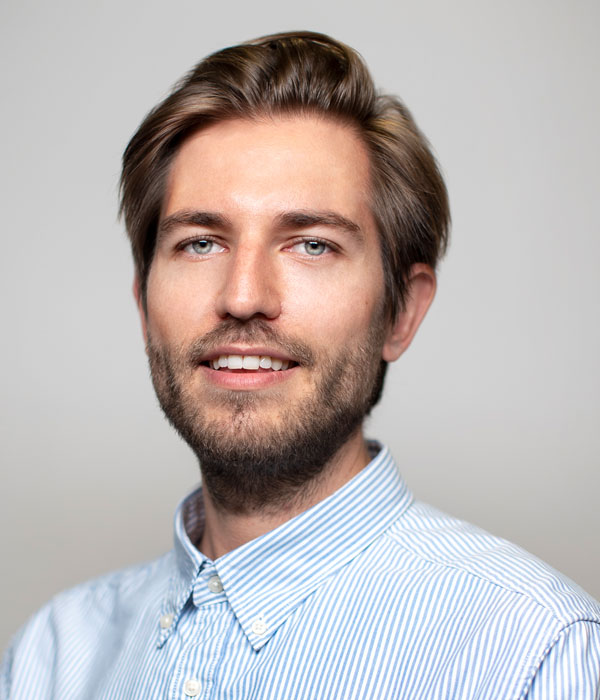 ---