2022 Wrapped
Another exciting year at Waddington's, 2022 saw an even greater focus on online bidding, as 13,000 bidders from across North America, Asia, the United Kingdom, Europe and Australia participated in our 84 online auctions.
Our International Art department, under the direction of Goulven Le Morvan, who joined us following a successful career in the auction industry in France, featured drawings, lithographs, prints, paintings and sculpture by great masters. The pursuit for superb artworks has no borders, as international and domestic bidders alike were confident to bid online using Waddington's enhanced digital platforms, detailed condition reports, and direct access to our specialists.
A key takeaway from this past year was the demand for blue-chip masterpieces from established names. While interest in works by Canadian greats is as robust as ever, many collectors are looking to expand their collections beyond our borders, and into mediums perhaps overlooked by previous generations: prints, multiples and photography. Exceptional results were achieved for works by important international artists including Andy Warhol, Roy Lichtenstein, Jeff Koons, Rembrandt van Rijn, Marc Chagall, Peter Doig, Fernand Léger, Damien Hirst, Jeff Koons, Alex Katz, Joan Miró, Alberto Giacometti, Robert Motherwell, as well as iconic Inuit artists Kenojuak Ashevak and Jessie Oonark.
2023 promises to be even more dynamic, with rare-to-market works by Salvador Dalí, Henri Le Sidaner and Irving Penn kicking off another great season for International Art at Waddington's.
Below are five highlights from 2022. Be sure to sign up to our mailing list so as not to miss out on the excitement of 2023. We hope to connect with you to discuss buying and selling, whether in person or online. We are always delighted to answer any questions you may have about past and future offerings, how to buy, build a collection or consign.
Andy Warhol (1928–1987), MICK JAGGER (FROM THE "MICK JAGGER" PORTFOLIO), 1975 [F&S, II.140]
The great themes of Andy Warhol's career – celebrity, sex, and glamour – found their ultimate expression in his portraits of Mick Jagger. Of the series, Frayda Feldman, in her catalogue raisonné of Warhol's prints, writes that "Warhol intended his portraits to be seen – as vanitas images, history paintings, or simply glamour poses – he did more than any other artist to revitalise the practice of portraiture, bringing renewed attention to it in the avant-garde art world. He reflected the desires and dreams of a new decade and expanded his cast to include the latest characters from the world of sports, television, and politics and also dramatically escalated his portrait commissions."
Included in our Prints & Multiples auction, online from November 5-10, 2022, wild horses couldn't keep bidders away from this monumental screenprint. Robust bidding caused this lithograph to double its high estimate, fetching a price realised of $180,000. The auction also featured work by Salvador Dalí, Roy Lichtenstein, Marc Chagall, Joan Miró, Henri Matisse and Romare Bearden.
In case you missed it, we invite you to brush up on the history of this print, which was the culmination of a years-long collaboration between two of the great artistic geniuses of their time, Warhol and Jagger, on our blog or catch our short video on the subject on Instagram or Youtube.
Roy Lichtenstein (1923-1997), VIEW FROM THE WINDOW (FROM "LANDSCAPES SERIES"), 1985 [CORLETT, 215; GEMINI G.E.L, 1257]
Seeing was believing when it came to the scale and complexity of this enormous print, nearly 80 inches in length. Combining three different printmaking processes in one image, View From the Window layered lithography, woodcut and screenprinting, resulted in an intricately layered image, one which rewards sustained viewing. To get up close to the work is to revel in both its artistic merit and its technical complexities.
We invite you to visit the blog written about this print, which details Lichtenstein's printmaking practice, and the motivations behind this specific print as well as the artist's "Landscape Series." In a similar vein, we discussed this work on Instagram and Youtube.
Included in our Prints & Multiples auction, online from November 5-10, 2022, the print achieved a price realised of $108,000.
Andy Warhol (1928-1987), KAREN KAIN, 1980 [F.S. II.236]
Karen Kain captured Andy Warhol's imagination when she sat for this portrait at the artist's famous Factory in 1980, and 42 years later, this portrait continues to enchant. Toronto lawyer William Hechter commissioned Warhol to make an edition of screenprints and a series of portraits of the ballerina, which were unveiled in Toronto on June 19, 1980, at an event at the Sutton Place hotel, to benefit The National Ballet of Canada. Kain was given two of the screenprints from the edition as payment, one of which currently hangs in her Toronto home.
Bidders were eager to own a copy of this iconic print, which fetched a price realised of $46,800 in our November Prints & Multiples auction.
We invite you to read the blog written about this print, which follows Kain's first meeting with Warhol, her sitting for him, and her opinion about the print. A short video about the work can also be viewed on Instagram and Youtube.
Henri Matisse (1869-1954), DEUX FIGURES, 1928
Waddington's was pleased to offer Deux figures, a 1928 drawing by Matisse in our Modern, Post-War and Contemporary Art auction, online from November 19-24. The work represents two great hallmarks of the artist's work: the female nude, and the drawing. Drawing formed the foundation of Matisse's entire output, and was a medium the artist would experiment with throughout his long career. This drawing was accompanied by a certificate of authenticity from the Archives Matisse, signed by Georges Matisse.
Bidding on this delicate work was robust, with the drawing nearly doubling its high estimate, reaching a price realised of $52,800. We invite you to learn more about this work and Matisse's practice on our blog.
Auguste Rodin (1840-1917), BAIGNEUSE ACCROUPIE, ÉTUDE AVEC BRAS, GRAND MODÈLE, CONCEIVED, CA. 1885, LATER CAST IN 1962
Commissioned from Rodin by Antony Roux, the work was produced in 1885, and cast in 1962, one of 13 examples. This work will be included in the forthcoming "Catalogue Critique de l'oeuvre sculpté d'Auguste Rodin" currently being prepared by the Comité Rodin in collaboration with Galerie Brame & Lorenceau under the direction of Jérôme Le Blay.
Though only measuring 12.75 x 10.75 x 9.25 in (32.4 x 27.3 x 23.5 cm), Baigneuse accroupie holds all of the turbulent sensuality that marks his larger works. Collectors took note, with the sculpture achieving a price realised of $24,000 in our November Modern, Post-War and Contemporary Art auction.
WE INVITE YOU TO BE PART OF OUR 2023 season!
CONTACT US
 TODAY TO FIND OUT MORE.
We are currently accepting consignments for our 2023 International Art auctions, which will include Prints & Multiples (Consignment Deadline: February 10), Post-War, Modern and Contemporary Art (Consignment Deadline: March 3), and Photography (Consignment Deadline: March 27).
These deadlines are fast approaching, so please get in touch with us today! We are happy to connect in person, via telephone, or the online platform of your choice.
Meet the Specialist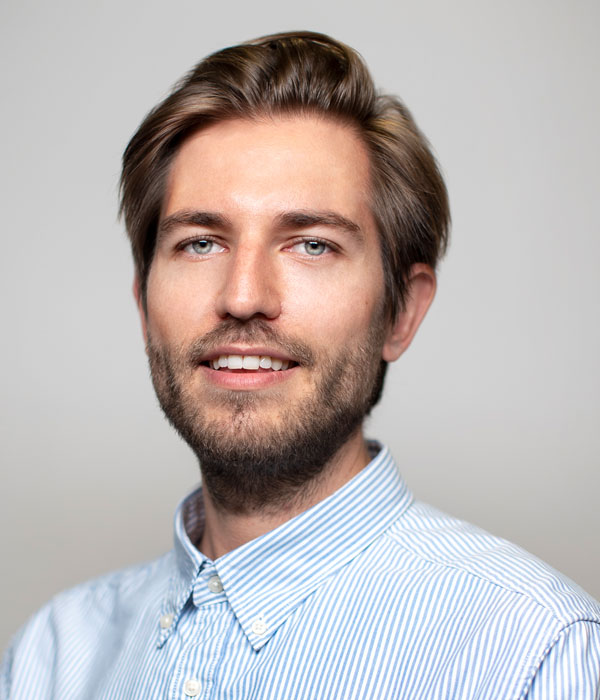 ---